Do you remember where you were in August 2005? The news was full of the war in Iraq, Tiger Woods was at the peak of his powers, apparently "Bad Day" by Daniel Powter was at no.1 (I admit, had to lookup the YouTube video) and Tyrone and Cork were on their way to All-Ireland success. That mecca to rainy shopping days, full of prams and families, Dundrum Town Centre, also opened that year (thanks Reeling in the Years).
Rotterdam
I was finishing up my first year in Rotterdam, so was home for a few weeks before starting an adventure studying in Barcelona. My brother John was 21 at the time, and also planned to do a Masters in Rotterdam School of Management, starting in September. He'd been out to visit me and to find a place to live. I remember watching a Formula 1 street demo through the city centre with John and my friend Philipp.
Tramore
Anyway, that never happened, as John's life came to a sudden end that August. It's 10 years ago today, 30th August. I wanted to mark the occasion in a number of ways, so last week at home in Tramore John's friends and family met up in our house to remember John. It was really enjoyable and thanks to everyone who made the effort to travel from all parts of Ireland to catch up. We don't do it enough. It was great to look at photo albums from our childhood, from school together, playing football with Tramore and that summer of 2003 in San Diego. The house was full of chat and laughs, which was such a great way to remember John.
Hurricane Katrina
August 2005 is back in the news this week as it also marks the anniversary of a huge tragedy in New Orleans – Hurricane Katrina struck that amazing city and caused devastation to thousands, wrecking lives, families, neighbourhoods and the very fabric of the city. Ten years later, many parts of the city have not recovered. Even though I've never been there, I've seen and read about the pain that freak weather event caused.
At a Loss
John's loss at the age of 21 is hard to understand, even with the passing of the years. No matter how much we try to put ourselves in someone else's shoes, we just can't imagine what they're thinking, feeling or seeing. What makes us happy? It's definitely not material things, it's really about people – loving family and friends. Yet when we appear to have it all, why do things not work out? That's the mystery of life.
John was such a resilient and positive person in so many ways. This was most obvious when he played sports – he wanted to be the best at whatever he did, whether it was playing football, hitting a golf ball or going bowling. He was competitive, not just because he wanted to win, but because he believed in being the best he could be, continually improving and pushing himself to achieve more. This was an inspiration to me and many others. When we wanted to give up, or settle for "enough" John would encourage you (nicely or bluntly) to get your ass in gear and get to the next level.
A Winner
He achieved so much on the sporting field – winning the U14 Kennedy Cup with Waterford; captaining numerous underage teams with Tramore AFC; representing Tramore Golf Club at junior and adult level (Junior Cup in Killarney being a highlight); being pretty darn good at everything from squash to pool to running. Off the field, he was smart, sarcastically funny, loving, a good person to be around.
Matt Le Tissier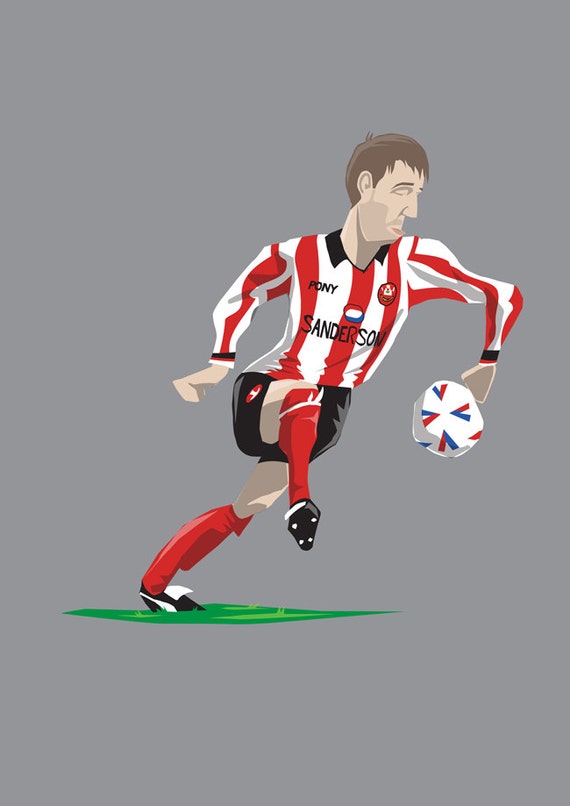 John's favourite player was Matt Le Tissier. They were similar in that they both wore the number 7 jersey, both could score with both feet, both would score amazing long range goals from impossible positions, both were honest (I was going to say hard working, but I don't think Matt would even admit that!), both were quiet and rarely got involved with referees or other players. Both were leaders for their teams. John's favourite jersey was his Southampton Le Tissier #7 jersey.
Over the years I've tried to understand the decision that John took. I knew him better than anyone, yet it still puzzles me. I've been touched by the friendships he had in Tramore, Dublin, San Diego and Canada. One and all, everyone really loved him and misses him. Imagine what he'd be like if he was 31 today? Where would he live? Where would he work? It's hard to say – he was as likely to end up in Waterford as he was in Australia. I don't think he'd have settled for an office job – he'd probably be somewhere outdoors, either kicking a ball, being out with nature in the mountains or being a free spirit.
Trying to Understand
I've read some great books over the years which hit a chord with me. Into The Wild is about a young man who goes off to Alaska to live in a caravan and discover nature. It really reminded me of John's free spirit. It's not surprising that many (auto)biographies deal with peoples struggles, depression and even suicide. Physical therapist and ex-ironman Ger Hartmann offers a touching account of how at the peak of his racing, he was so moved by his friends death by suicide. Robert Enke, the German goalkeeper appeared to have it all, yet left this world in 2009. His biography (A Life Too Short: The Tragedy of Robert Enke) really meant a lot to me, as I could see so many parallels in his view of the world and John's – on the outside they had it all, but inside they were missing something. Likewise Gary Speed, the Welsh footballer.
I don't want this blog to be sad – John is such a positive inspiration for us all who knew him. Whether you're in Canada, Dubai, Australia, England, Dublin or Waterford, you all know and remember John as he was. John loved music, so some songs I will forever associate with him. Mundy's "July" is number one, as is Damien Rice's album "O". Every time I hear them I think of John.
Opening Up Today
Today, depression and suicide is much more spoken about, but is still omerta and an awkward subject for many families and friends. One in four people suffers or suffered from depression – so your family and your friends have definitely been affected. There are people in bad places right this minute – my only ask is to reach out, talk to them, go for a walk, grab a coffee together, give them a call. Don't make a big deal, or don't wait for someone else to do it. Take that initiative, you don't realise how much of a difference that call, friendship or chat can make.
I've been so impressed by people like Bressie, talking so publically about depression, now through his My 1000 Hours website, as well as people like Conor Cusack, the GAA, Pieta House and their run Darkness into Light, Jim Breen's Cycle Against Suicide, plus the thousands of other events, groups and people who are helping others see the light.
Mundy – July
July please,
I'm on my knees,
The smell of you fresh cut grass,
Your blue sky grins
For all it's sins
Look another gorgeous Levi ass
July people come and go
It looks like another perfect day
Just to see your
Striptease show
July please try your best to stay
And a mongrel begins to bark
At a wino in the park
And his owner doesn't care
'cause he really isn't there………
Oh! Ma ma ma, oh! Ma ma ma, oh! Ma ma ma
My July
July, fizz bombs in my mouth
Babearama everywhere
I can't lie on my pocket trout
So I sit back in the easy chair
And a woman of middle age
Licks and thumbs another page
Then she brushes off the dirt
From her greyhound
Oh! Ma ma ma, oh! Ma ma ma, oh! Ma ma ma
My July
July, fizz bombs in my mouth
Babearama everywhere
I can't lie on my pocket trout
So I sit back in the easy chair
And a woman of middle age
Licks and thumbs another page
Then she brushes off the dirt
From her greyhound
And a baby sucks it's thumb
To the sound of a steal drum
And fountain water gush
Through the thick bull rush (everybody)